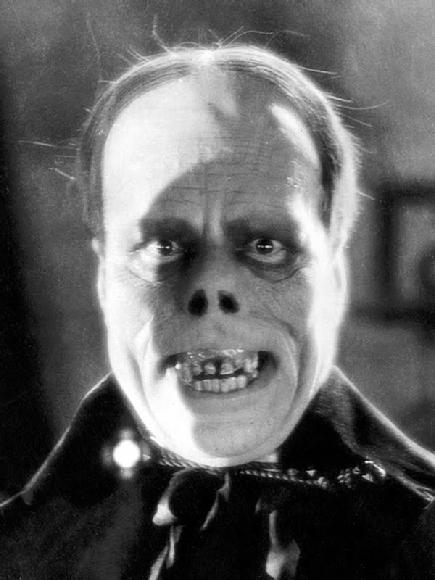 LON CHANEY'S PHANTOM OF THE OPERA.
"Resolute imagination is the beginning of all magical operations"

- from Philospher Paracelsus
In Paris in 1895 at the Grand Cafe, two brothers, Auguste & Louis Lumiere premiered the first ever moving pictures. From there evolved the art of cinematography, movie making and film. From that inception evolved different techniques, trades, crafts and methods of projecting and exhibiting moving pictures and part of that growth was the incorporation of film into the live theatrical experience. ILLUSION THEATRE is where I perform different magical effects derived from the masters of old.
Isn't the song

'HOTEL CALIFORNIA'

a very creepy song? What's the meaning behind the song? Who and what is it about? The rock group the EAGLES created not only a classic song but a song that carries with it an urban legend and a strong myth as well. Is '

HOTEL CALIFORNIA'

about Hell? Trapped souls? The myths are long and strong. The same can be said about the Davenport brothers, who were magicians that specialized in the spirit cabinet. The spirit cabinet was a stage phenomenon in the year 1850. They weren't the only magicians that dwelved into the supernatural and in turn made money off of it. The Davenport brothers were inspired by the Fox sisters, who by the way, performed in my hometown of Rochester, N.Y. and the obsession of the supernatural and dark arts took hold and captivated those who seeked answers to the unknown.

'A HORRIFYING MAGIC SHOW'

takes a look at some of those early figures in magic and even some of their stage tricks and manifestations. Created by James D. Watkins.

'A HORRIFYING MAGIC SHOW'

is not just a night of scares....but magic....!!!!
3 shows/performances on Saturday - MARCH 25, 2017 at the (address change):BAYMONT INN & SUITES, 8820 S. Orange Blossom Trail, in Orlando, Fl. Showtimes are: 7pm, 8:30pm & 9:45pm. All seat admission is: $10.00 and can be purchased by calling the PHOENIX TICKETLINE at

407-761-8352

. There will also be a showing/screening of the magical music-video called 'IS IT SCARY - MY DEAD GIRLFRIEND' with Michael Jackson & Vincent Price, directed by; James D. Watkins. This is an intimate and limited seating performance being held in a suite-hotel.